Teamonite Team wishes you a very happy and healthy new year. Keeping fit is the way to go for 2019. This year, our team's resolution is to climb a mountain each month! What's yours?
Let's face it, we all know the power of exercise, fitness and healthy living to bring us the long-sought work-life balance and happiness. Still, it may be very very tough to start it up and worse maintain it in the long run.
So, let's stop wishing and start doing 😃. Take the first step and motivate yourself by designing your unique sportswear outfit. You will be delivered at your doorstep FOR FREE within only 10 working days wherever you are in Mauritius.
Being on the move with a group is 1000 times better. Think of your last trekking adventure with your family, sport sessions at school with your friends or a super active outdoor team building with your colleagues. These didn't only create great souvenirs or serve to burn calories, they also developed lots of lifelong skills that help us positively tackle challenges coming our way and move forward. Now reimagine this event with all members wearing a customised outfit EXCLUSIVELY designed and ordered for that occasion! Not only will it help to create the right mind-set, and strong sense of belonging to the team but it will definitely WOW your group experience.
Why choose Teamonite Sportswear?
Because Yes! This is the product you've been waiting for till now!
Our garment engineers created a range of sportswear that adapts to any type of sports from low to high energy activities that give optimum comfort to the wearer. With its stretch properties, it fits all types of morphologies. Whether it is for a relaxing evening yoga session or a marathon, our products offer more than comfort and ensure enhanced performance as well. Be sure to unleash your potential and that of your team with these UNIQUE properties of our sportswear products: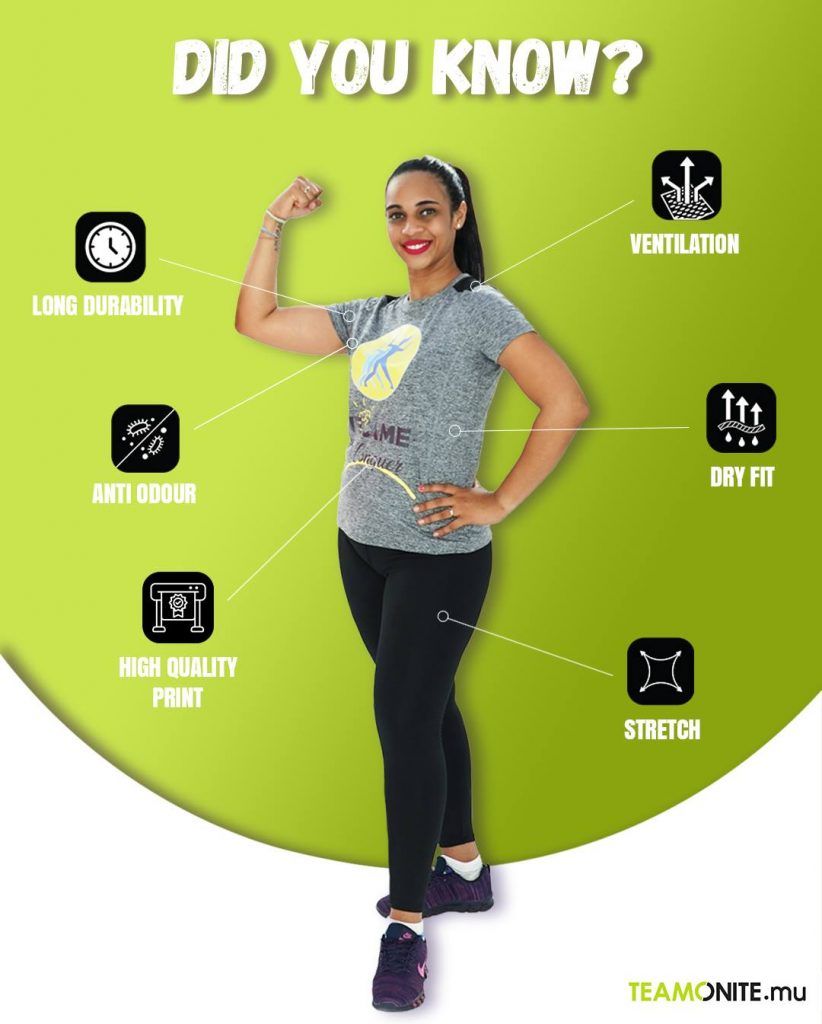 Stylish yet minimal care is required. With the long durability property, you can use your customised outfit again and again. The anti-odour, ventilation and Dry Fit Technologies drives moisture and sweat away from the body to the fabric surface which is then evaporated easily during workouts and sports activities such as:
Gym and indoor workouts
Running
Football
Tennis
Golf & so many more
Above all, you will enjoy high-quality print when you customise your sports outfit with your logo, slogan, image or team badge with different names and numbers for the whole squad.
Sharing one of our customer's WOW experience
"Really good quality of products and rapid service. Thank you Teamonite. The members and players of Veteran St Pierre S.C would like to express our sincere gratitude as you have been able to deliver the products within such a short delay for the finals.
We thank you with our heart and we are very proud to share that we have won the finals as the team was super motivated wearing Teamonite sportswear".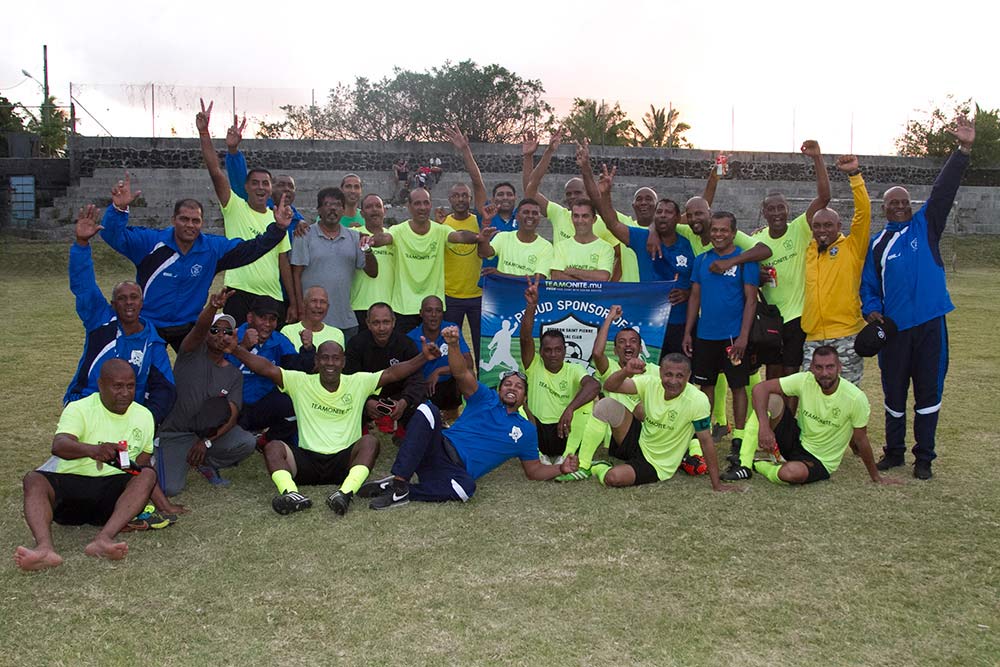 We hope that you've taken your step for this year. Take care until next time. We will be back to share some interesting ideas with you for your upcoming celebration events. Stay tuned!
Share this article with your friends