We have always been passionate about everything related to fashion, textile and technology. Over 5 decades, we have built our expertise progressively to offer to our customers the best possible products and services. This success would not have been possible without the creativity, dedication and hard work of our amazing team! With such a passion for what we do and a committed team, it became obvious that we should start a new venture where we can use our competencies to build our own brand and where teamwork and wowing the customer will remain our main guiding principle.
With this new perspective, we immediately started several brainstorming sessions to find the right offer which will be innovative and match an unmet need of the market. In the midst of all the discussion, we agreed on some fundamental criteria that will reflect our expertise such as high quality products with a touch of fashion and an outstanding customer service.
Then came the Aha moment! It became clear that the offer should be Customised Corporate Event Wear. We realised that this product offer is not only made for teams but also fits perfectly with our objective to make our customer's event unique.
It is very tempting as manufacturer to develop a service offer that focuses mainly on our convenience. But Teamonite team has decided to think differently by placing the customer at the very centre. We went the extra mile to bring solutions to the pains and complexities that the customer has been facing till now when buying customised corporate event wear.
For example, it is the first online platform where customers, within clicks, can easily select, customise themselves their own products, pay and get delivered at their doorstep. Furthermore, we offer services such as the next day delivery option to avoid the last minute stress, tailor made orders to create your unique outfit style and tips to wow your events like promotional campaigns, team building, awareness campaigns, celebrations and sport activities.
Embarking on a new adventure
So far we have only been in manufacturing and we were so excited to embark on the retailing part, making us proud to become a "Manutailer"!
Such an exciting project needed a great name!
Everytime the same words kept popping in our minds: team, strong, unite, victories, oneness and then suddenly Ta-Dahhh,
Teamonite
was born. We knew it was
THE
name as everyone was ecstatic giving each other high fives.
Energised with this new identity of the brand, we found that the tagline "#Wow Your Event With Custom Outfits" resonates deeply with our mission to make our customer's event successful and outstanding.
What logo could symbolise exactly this identity?
The "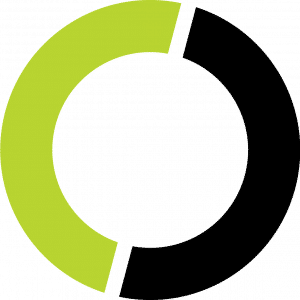 " illustrates perfectly the dynamism through which Teamonite aspires to make an impact to wow our customer's event. Its lime punch colour complements this high energy spirit to promote feelings of greatness and success.
Finally after several months of hard work from our dedicated team, Teamonite became officially alive on the 25 May 2018 to Wow your Event With Custom Outfits!
For our 3rd anniversary, we wanted to better serve the Mauritian population and we had numerous demand for Plain High quality basic T-shirts and polos…Thus the Plain Collection was born!